If your image is an unusual shape, such as a panoramic image you might want to avoid cropping to a standard print size.
To maintain the proportions of your image, select the ORIGINAL tab on the size selection page (after you've uploaded your artwork). This will give you size suggestions that preserve the aspect ratio of your image.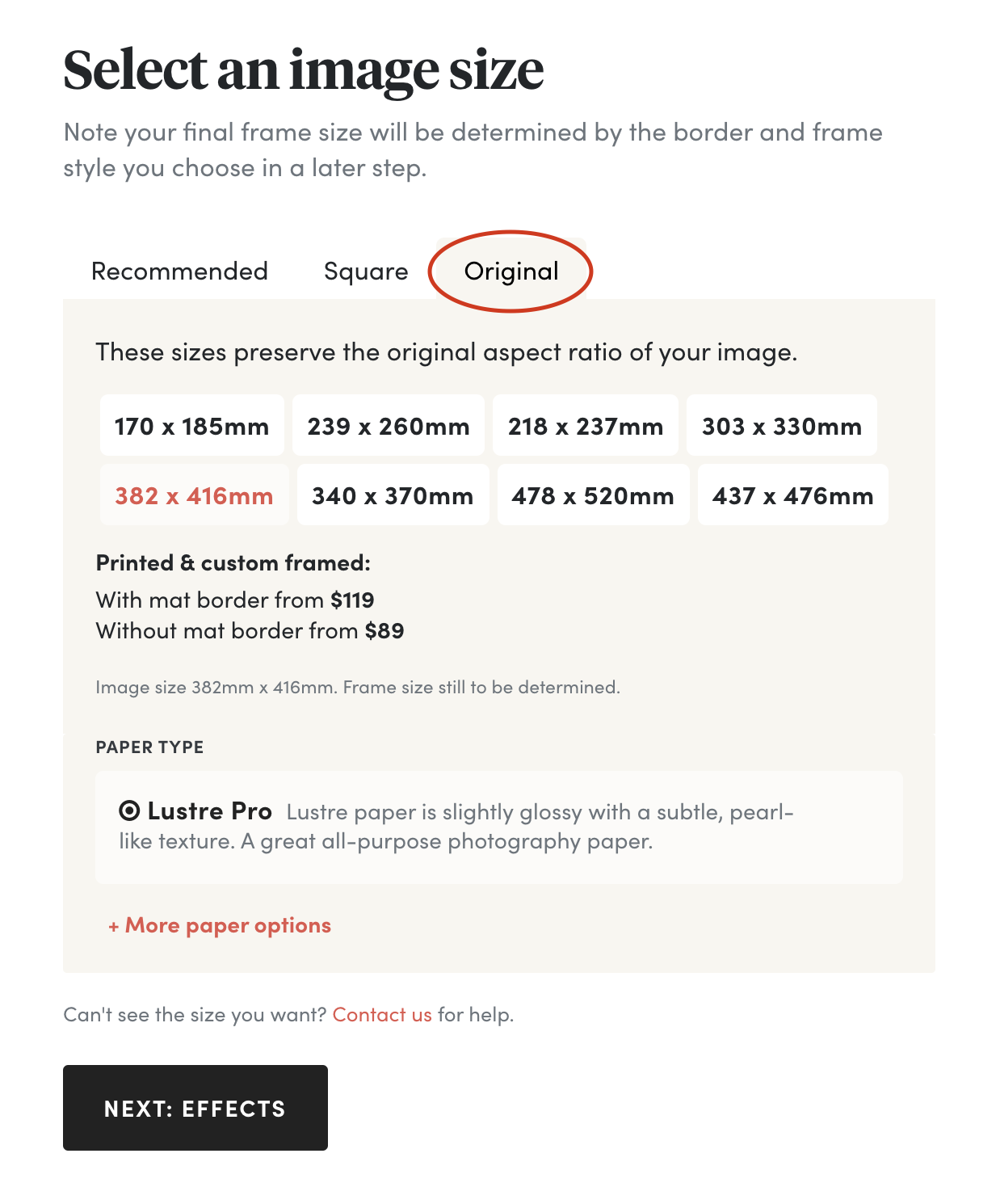 For even more control you can contact us and we can set up another custom size for you.